Online Sermons & Devotions
Pastor's Office Hours:  10:30 – 11:30 a.m.  Tuesday – Friday
"We teach God's true Word, grow in Christ-centered faith, and serve, sharing God's love."
Sunday Worship Service: 9:30 a.m.
Holy Communion: 1st and 3rd Sunday and the Saturday before the 1st and 3rd Sunday at 6:30 p.m (1st Saturdays in December, January, and February only)
Thanksgiving Day: 9:30 a.m.
Christmas Eve: 6:00 p.m.
Children's Service Christmas Day: 9:30 a.m.
New Year's Eve: 5:30 p.m.
Lent: Midweek: 6:30 p.m.
Holy Week, Maundy Thursday: 7:00 p.m.
Holy Communion Good Friday: 7:00 p.m.
Service of Darkness Easter Sunrise: 7:00 a.m.
Easter Festival: 9:30 a.m.
Ascension Day: 7:00 p.m.
Confirmation: Palm Sunday for children; confirmation for adults is when study is completed.
Watch the Sunday bulletin for any changes that might occur.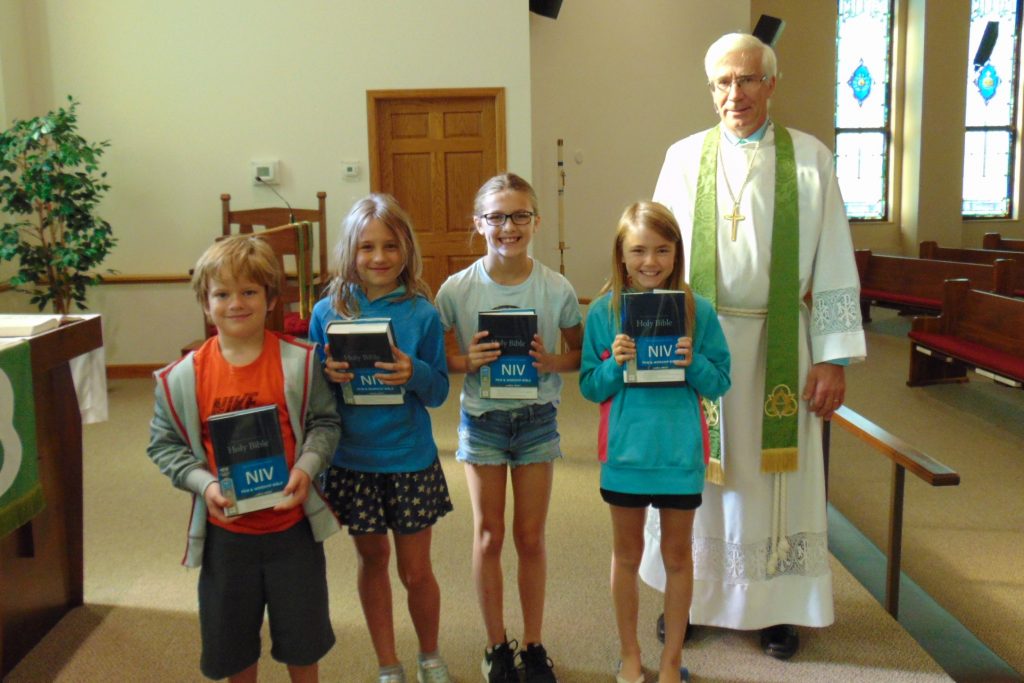 Staff:
Pastor: Rev. Wayne A. Bernau
Secretary: Lisa Forbrook
Organists: Lisa Fischer, Carol Larson, Ralph Compart, Sandy Gieseke, Madelaine Lloyd
AV Coordinator: Vicky Harmening
Janitors: Ralph & Cheryl Compart (church) Max Nerland (school)
Principal: Dan Erdman
Day School Teachers: Susan Erdman, Mark Dicke, Emily Heintz, Dan Erdman
Sunday School Teachers: Cindy Schultz, Kristin Drill, Brenda Hermel, Kathy Blank, Carol Bents
2022  Congregation Officers:
Paul Gieseke: Chairman
Corey Hulke: Vice-Chairman
Angela Abbas: Secretary
Bruce Hulke: Treasurer
Steve Hulke: Mission Treasurer
Ralph Bents, Gary Pehling, Tim Harmening: Board of Elders
Jeff Wills, Ashley Wahl, Dave Hulke: Board of Education
Terry Bruns and Mitch Abbas  (church), Tad Voges and Brent Woller (school): Board of Trustees
Kjerstin Hulke,  Cindy Hulke, Brenda Rosin, Glenda Beeck:  Christian Outreach Committee (Note: 2022 Evangelism and Stewardship Committees combined)
David Hermel, Gene Voges, Larry Kelly: Cemetery Committee
Melissa Bruns, Don Thompson, James Bernau: Finance Committee
Kelly Bruns:  Head Usher
Travis Vogel:  Assistant Head Usher