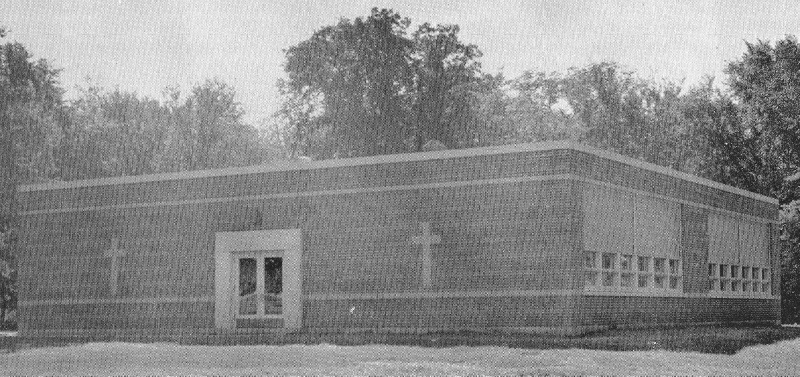 Gym added 1979

Kitchen added 1982
Additional classroom added 1986
New teacherage added 1993
Portable classroom added 1999
For over 150 years, Immanuel Lutheran School (ILS) of rural Courtland has been providing students a solid foundation in a Christian education while teaching the fundamentals of reading, writing, and arithmetic. During its history, the subjects may have changed, but the focus is still the same – a foundation in a Christ-centered education.
As a rural country church, ILS has a rich history being one of the oldest schools in the state of Minnesota dating back to 1864. Some history stories include a barn near the school for the horses to rest during the school day and take the children home after school. Or, a hearse converted into the first school bus for ILS. At one time, the church had 3 school locations to accommodate the distance that children had to walk to school, especially during the winter. The current school was built in 1949. Since then, 4 building additions have been added to meet the needs of the growing school.
Immanuel Lutheran School is a nationally accredited Christian day school supported by Immanuel Lutheran Church (Missouri Synod) in rural Courtland. Currently, there are 60+ students that attend the school grades Preschool (3 year old) to 8th grade. ILS is home of The Braves.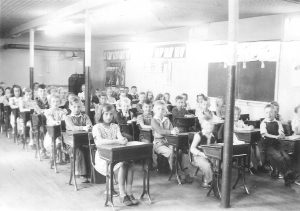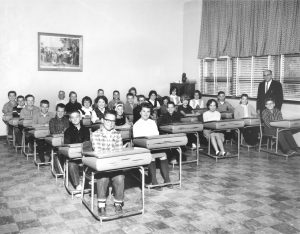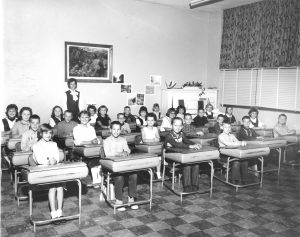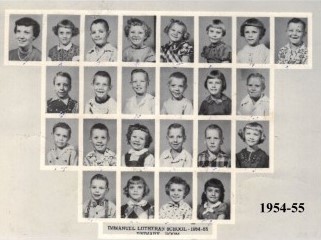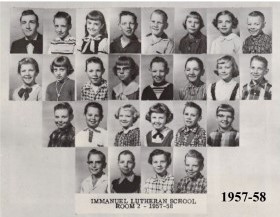 150th Anniversary Celebration: June 1, 2014